Wisp
Jun 18, 2017 6:52:07 GMT
Post by Wisp on Jun 18, 2017 6:52:07 GMT
Out Of Character
Name/Alias:Lunara82
Age:34
Location/Time zone:
Experience:I've been in a few groups over the years.Elfquest is by far my favorite
How You Found Us?:Out of Oakleaf
In the event of unexplained inactivity, should we adopt out or kill off your character?:Killed off unless it will not work for plot.
In Character
Name:Wisp
Heritage:SV/JWR
Soul Name:
Preserver Name: Blow-noise Highthing
Title: Entertainer/Herbalist
Age:Youth 23
Gender: Female
Bio Picture:
Will add later
Face Claim: Milla Jovovich
Adult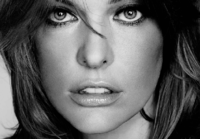 Child
Hair:White in 2 braids on each side of her head.Or some times in 2 buns on each side.
Eyes:Violet gentle
Height/Build: 3'7" She has always been a little on the short side, She has a slender, almost boyish figure.(thank Dewshine in first book)
Skin: Tan
Voice:Soft and gentle
Clothing:Purples and teals.
Warmer climate:
Colder climate:
~Personality~
+Carefree
+Gentle
+Playful innocent Flirting
-Shy
-Prankster
-Stubborn
~Magic~
Type: Telekinesis
Strength:Weak.still learning
Description of powers:Telekinesis she can make things float, but only when she plays her ocarina,she is still learning how to control it.
~Skills~
Sending: average
Hunting: average
Tracking: weak
Fishing: Yuk weak
Weapons: average/excellent
-Dagger: average
-Sling: excellent
Swimming: strong
Dancing: very good
Music: ocarina playing: excellent
Herbalism: excellent
Woodcarving: Very good
~Likes/Dislikes/Phobias ~
+Playing her ocarina
+ Small Animals
+ Pranks
+Flowers
-Wounded animals
-Getting in trouble
-Fishing Yuk!!
= Sky fire (Lightning)
~Family/Friends~
Father:Thundercatcher (JWR)
Mother:Saleen(SV)
Siblings:Whitefox (Older Sister)
Cousin:
Uncle: Sikeen (Mothers brother )Has never had any kind of relationship with him.
Life-mate:Not yet
Love-mate:Not yet
Fur-mate:Not yet
Cubs:None
Mentor:Fangsong (hunting mentor), Dusksinger (music mentor.)
Student:N/A
Free-sharer:: she has never really been involved with other elf's as Furmates.
~History~
Wisp was born to a jack wolf rider and his Sun village life mate soon after she was born her mother was killed and so she never know her mother she is reminded daily of how much she is lIke and looks lIke her. Wisp has always been a free spirit but her sister frets and is struggling with letting her "out of the nest "so when she was old enough to hunt she found other things to teach her to do. But Wisp is very outgoing and will do the things her sister frets over, without her knowing her playmate and prank mate Zharra and her, usual get found out and in trouble. She wishes to be like her father and join the hunt but with her mother fretting over her, it's hard. But she is grown and her sister has let her have space, but that don't stop her fretting.
(Fear of Sky fire/Lightning)
When she was very young she got lost and it was one of the worst storms they had. When they found her she was cuddled with the pack. And from that day she is freighted of storms.
(Finding of No-Tail)
When Wisp was 20 turns she was out hunting as she did many times, And on her little trip she found a dead female wolf and next to the wolf was a young cub who had been bite by a poisonous snake, when she found the cub . Not knowing what do she took him to the healer, the cub survived but lost his tail, Wisp did not know what to do with him so she took him home, as he grow She know that he would need to somehow join the pack so she took him to the hunt leader and asked what to do.
He might never be a high ranking pack member but he has earned his place.(Also how she found magic.)
Thread:
windrunners.freeforums.net/thread/205/tracking-lesson-fangsong-freeflutter-flashback
(Family Heritage)
Her Heritage is a mix of both Sun villager and Jackwolfriders,
((Will add as she interacts with tribe and family))
Animal
: Jackwolf
Name
:No Tail
Age
: 3
Gender
:Male
Animal Picture
:
Canyon Home description
: On the small side to most,Sleeping area Lots of bright colored pillows furs,Main room some flowers hanging to dry. And woodcarvings.
Canyon Home Picture
: (optional, please no large formats)
Tent description
: Colorful Pillows and things you would need for travel.
Tent Picture
: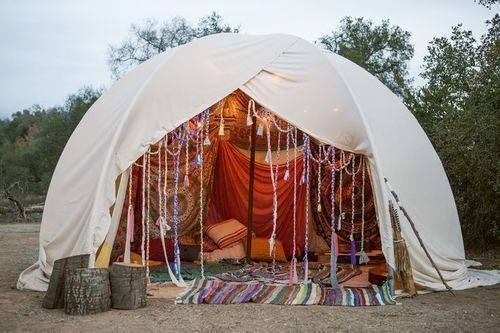 Any other information
: (right or left handed, allergies, etc.)